Three years after the launch of season 7, Telemundo returns with a new season this october – Lord of the sky season 8. Begining on the 2nd of october 2023.
For those of you who are not familier, the show is based on the true tale of Amado Carrillo Fuentes, one of the most infamous Mexican drug lords of the 1990s.
Because he employed fleets of planes to transport narcotics to other South American nations and North America, which he funded through money laundering, he was nicknamed as El Seor de Los Cielos, or The Lord of the Skies.
Aurelio was allegedly killed in Season 7 during a suicide attempt, however in Season 8 he's still very much alive and well and being held captive by DEA agents who are the only ones aware he's still surviving.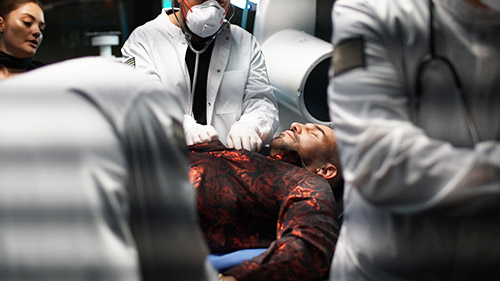 Not only has he previously been assumed dead, but also between Seasons 1 and 2, when he had plastic surgery to alter his appearance so that the police wouldn't be able to identify him.
This time, they are well aware of who he is, and Area 51 in the desert is where they have hidden him.
The season sees him go out on a journey of vengeance as a result of his increased determination to seek vindication for the life and loved ones he has lost.
In doing so, he forges bonds with previous allies, encounters fresh relationships, and solves family secrets.
He is once more portrayed by Rafael Amaya.
Read Teasers – Lord of the Sky – Telemundo Teasers October 2023
---
Casts:
Main
Rafael Amaya as Aurelio Casillas
Rubén Cortada as Fernando Aguirre
Carmen Aub as Rutila Casillas
Iván Arana as Ismael Casillas
África Zavala as Mecha de la Cruz
Isabella Castillo as Diana Ahumada
Yuri Vargas as Tracy Lobo
Alejandro López as El Súper Javi
Recurring
Lisa Owen as Alba Casillas
Robinson Díaz as Miltón Jiménez "El Cabo"
Salvador Pineda as Julio Zambrana
Karla Carrillo as Corina Saldaña
Thali García as Berenice Ahumada
Alan Slim as Jaime Ernesto Rosales
Karen Sandoval as Laura Casillas
Wendy de los Cobos as Aguasanta "Tata" Guerra
Denia Agalianou as Dalila Zuc
Carlos Corona as Rigoberto Alfaro
Daniel Martínez as Guillermo Colón
José Sedek as Bernardo Castillo
Daniel Martínez Campos as Arístides Istúriz
Renata Manterola as Luzma Casillas
Mimi Morales as Said
Jorge Cárdenas as Alan Saade
Maricela González as Eunice Lara "La Felina"
Elsy Reyes as Carla Uzcátegui
Roberto Escobar as Commander José Valdés
Sebastián González as Benjamín
Brenda Hanst as Caridad Mendoza